AthleticAssessments.com
is based on three central ideas:
1. Athletes' mental characteristics are a determining factor in their performance and behavior in sports and in life
2. These characteristics should be assessed in an objective, standardized and cost-effective way that would not only enable organizations to send many if not all of their athletes to be assessed, but would also enable young athletes to assess themselves
3. Armed with deep insight into athletes' strengths and development areas, everybody involved can focus on getting the best out of the positive aspects and compensating or overcoming their weaker points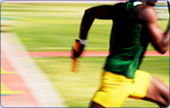 AthleticAssessments.com was developed by PsychTests AIM Inc, a leading provider of online psycholical testing services for professionals and the general public. Its mission is to create and provide psychological testing services for the sporting community. The organization is composed of psychologists, artificial intelligence experts, sports psychology and subject matter experts.

AthleticAssessments.com is the official psychological testing provider of Major League Baseball.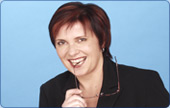 Dr. Ilona Jerabek, President:
Dr. Ilona Jerabek is a psychologist specializing in psychometric assessments. After earning her Ph.D. at the Sherbrooke University Medical School, Dr. Jerabek spent two years at the McGill University faculty of medicine as a post-doctoral fellow, training in psychiatric genetics. She then co-founded Psychtests AIM, Inc., a hi-tech psychological assessment company, and has served as the company's president, CEO and scientific director ever since. Over the years, Psychtests AIM, Inc. has developed more than 150 scientifically validated assessments that are used in counselling, research and human resources processes.